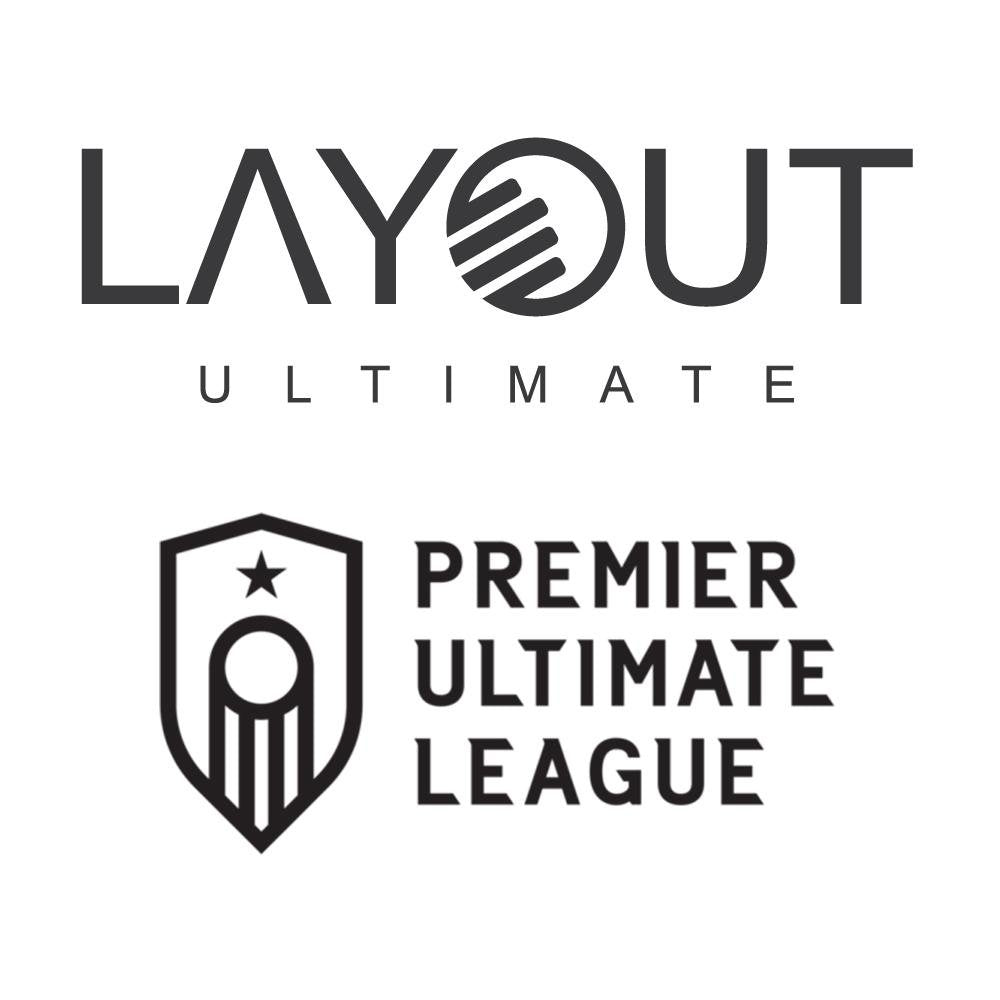 Partner Announcement: Premier Ultimate League (PUL)
Layout is excited to announce that we have partnered with the PUL, a brand new professional womxn and non-binary ultimate league created to provide a stage and spotlight for womxn athletes in our sport. The season starts in 2019 with opening games in April. The PUL will feature 8 teams with 7 residing in USA and one from Colombia (shout out partner team Colombia Revolution!). 
The PUL launched earlier this year with the mission statement:
Our mission is to achieve equity in the sport of ultimate by increasing accessibility to and visibility of womxn* players through high-quality competition, leadership experiences, and community partnerships. Our league strives for gender, racial, and economic diversity in the sport of ultimate frisbee.
"Layout is proud to partner with the PUL for the inaugural season. At Layout, we believe in promoting equity and could not be happy to support this league and the amazing womxn and organizers that comprise the teams and staff. We are decking out all of the PUL teams in custom Layout Classic gloves for the 2019 season and are excited to grow with this amazing league!"  Jake Skrypek, Owner, Layout Ultimate
The goals of the PUL are to increase visibility for womxn players locally, regionally and nationally while increasing the number of womxn playing the sport we all love. The PUL will provide opportunities previously not available to womxn and give these womxn a stage to share their amazing talents and hard work.
"The PUL is excited to partner with Layout Gloves in 2019 as our official glove sponsor! Layout's gloves and company in general came highly recommended from one of our teams - Medellin Revolution - that has already worked with Layout as a sponsor in the past and before we even talked gloves and sponsorship, Layout's owner Jake Skrypek started the conversation with information about his personal history supporting gender equity and promoting womxn in ultimate. Thank you, Layout! Look for custom Layout Gloves on PUL players in 2019." Bonesaw Kepner, PUL Commissioner, Austin Torch Co-Owner
Look for PUL players wearing custom team Layout gloves on the fields this season! The creation of this league is monumental for our sport and Layout could not be happier being apart of and a supporter of this league. 
*Note: We use the term womxn to be inclusive of all womxn and non-binary people. We seek non-binary people as well as transgender and cisgender women to be players, volunteers, and employees of the league and its teams.